Make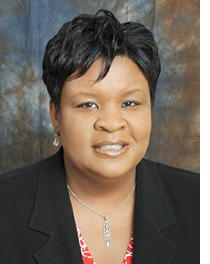 ba L. Clay is the President and Founder of Innovative Global Solutions Consulting, LLC. Makeba Clay is a dynamic and engaging global leader and strategist with 25 years experience working across sectors in senior and executive leadership roles focused on workforce inclusion and organizational change.

Makeba holds a Bachelor of Arts degree from the University of New York at Albany, and a Master of Arts degree from Bowling Green State University.  She is a certified mediator and leadership coach. Makeba holds professional certificates from Development Dimensions International, the School of Industrial and Labor Relations at Cornell University and she is also a professional speaker through the National Speaker's Association.
 
Makeba has consistently been recognized for innovation and excellence, in both her executive leadership roles as well as her civic involvement. Most recently, her work through the Smithsonian Institution, focused on building more inclusive cultural heritage institutions garnered a commendation letter from First Lady of the United States, Michelle Obama.
 
Makeba is the past national president of the Association of Black Women in Higher Education and currently serves as the Chair of the Board for Sherrill's Promise, Inc. She is a member of the National Program Committee for the Alliance for American Museums, a member of the MASS Action Collective at the Minneapolis Institute of Art, and is Chairwoman of the International Awareness and Involvement Committee of Delta Sigma Theta Sorority, Incorporated (MCAC). Makeba has also served on a number of other Executive Boards and Advisory Councils including; The Maryland Roundtable for Diversity, Princeton in Africa, the New Jersey Chapter of the American Council on Education Network, The Maryland Governor's Commission on Volunteerism and Service, St. Mary's Superintendents' Diversity Council, Future Next Corporation, the International Education Fund, Inc., Women Entrepreneurs of Baltimore (WEB), United Way of Maryland, and Aunt Hattie's Place, Inc., a residential center for neglected and abandoned young boys.
 
Makeba is a notably sought out speaker, trainer, and consultant who has presented keynote addresses, lectures and workshops at local, state, national and international conferences and leadership teams on issues related to diversity, inclusion and equity; leadership development, unconscious bias, and organizational change.
 
Makeba is also a philanthropist who actively pursues opportunities to be civically engaged in humanitarian causes in her local community, as well as in communities all over the world. Makeba is especially committed to and passionate about the development, well-being, and empowerment of women and girls. She has spearheaded efforts in the United States, Ghana, and South Africa focused on creating greater access and equity to education for girls and technical training for women entrepreneurs.